Loan apps that can give more than 100k in Nigeria
There are tens of loan apps in Nigeria today that functions well, providing small scale loans for customers who need them. However, for a while, people who need loans above the 100k mark found it difficult, as many apps do not offer up to that. If you are one, this article puts your search to an end as it discusses loan apps that can give more than 100k in Nigeria.
What are the loan apps that can give more than 100k in Nigeria?
The tested and trusted applications that can give more than 100k in Nigeria are:
Carbon (formerly Paylater):
Carbon is a rapid loan service available to you through your mobile phone. Also, they have two major packages available to salary earners only, and another for everyone else. Furthermore, you can use the app in paying other bills including recharge cards and PHCN.
Branch:
Branch is an app that offers you a loan with no collateral. In reality, all you need to do is to register by providing your personal details. After registration, you can borrow as low as N1,000 or as high as N200,000 with considerable interest.
---
Get a loan up to N100,000 at the best affordable rates in Nigeria
Now you can compare interest rates from different lenders with our loan simulator and get the best deal. Making an informed loan decision requires comparing different loan offers before making a commitment. Through our simulator, you can see at a glance, loan offers coming from different lenders in less than 5 minutes, so you can make the right decision regarding your financing. Try it today
---
Aella credit:
This app makes it easier for individuals looking for quick cash to gain access. Furthermore, it focuses on employees with a stable income and is affiliated with different credit bureaus in Nigeria. This is because they make use of an algorithm to determine your creditworthiness before approving loans.
KiaKia:
Quick, easy, and stress-free like its name kiakia, which means fast in Yoruba. This loan app offers you up to N200,000 with varying interest rates depending on the nature of the loan. Also, the term is within 7 to 30 days.
Xcredit:
Although not very popular, xcredit is one of the top loan apps in Nigeria that has put together a good loan package for customers. Currently, they offer a minimum loan of N2,000 and a maximum of N500,000. Also, their loan range spans about 5 months and they do not require a collateral. However, you are expected to provide your bank account details.
9ja cash:
Just like xcredit, 9ja cash is an application that is not well known, but works absolutely well. They allow you to borrow up to a whopping N300,000, for a tenor of 180 days. However, their interest rate could be quite exorbitant as it spans between 1% and 34%.
Honorary mentions include: Palmcredit, 9credit, lend me, and Sokoloan. However, we did not include them on our list because they offer a maximum loan of 100K at the time of this writing. Although things could change in the future, they do not exactly fit into the requirement of this article. However, they are reliable and can be trusted to use.
To make a thorough and informed decision before deciding on a loan app, make use of this loan comparison platform that allows you to weigh the pros and cons of the different app offers within minutes. This ensures that as much as possible, you're only going for the offer that works best for you.
How do I apply for a loan?
The application procedure is simple and applies to all these applications. Simply start by downloading their official app off the play store and then registering. On successful registration, you can then apply for a loan. Also, note that while some apps puts a cap on the maximum amount a new user can borrow and increases it over time, loanspot.africa has little to no hurdles.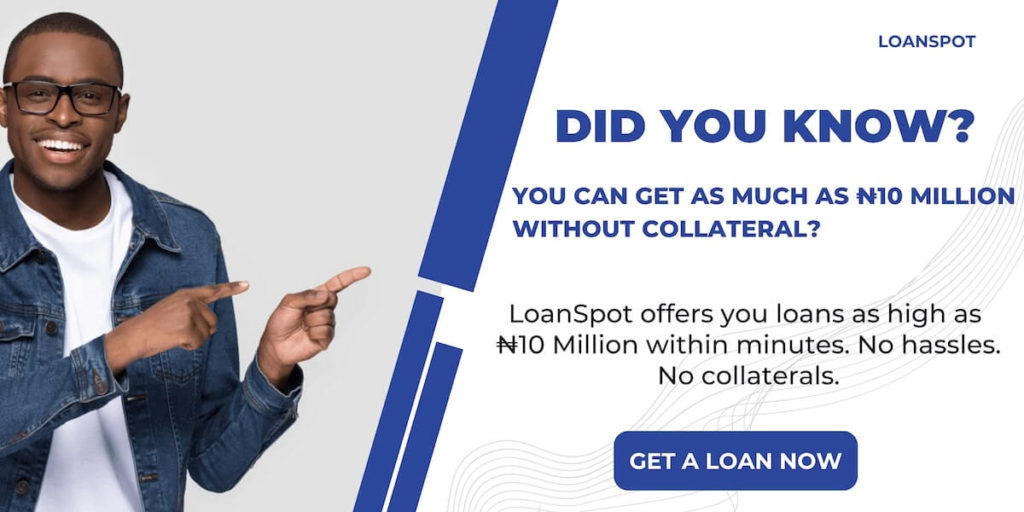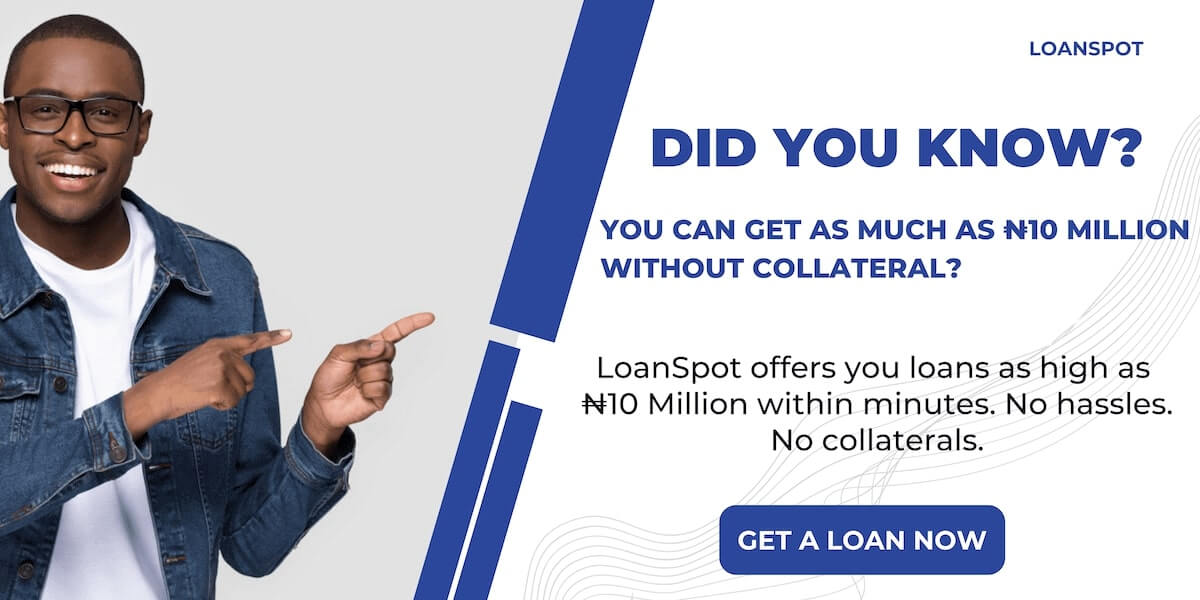 Conclusion
The importance and use of loan apps are rapidly rising, with many citizens now starting to realize how easy it is to obtain a loan. Furthermore, you can be rest assured that all the apps listed on our site are tested and trusted. You simply need to download and register to enjoy their loan benefits.
"I am going back to Lagos to find a man, I can't do it here" – UK-based Nigerian lady announces (Video)
A UK-based Nigerian single lady has complained over her inability to find a 'husband material' in the UK.
In the video she shared, she said she's tired of the available men in London as they are always lacking one thing or the other which her soul desires.
She also beckoned on her fellow single ladies to take the hunt back to Lagos Nigeria, where their supposed future partners would be.
In her words:
"Single ladies come! Let us talk. So I have finalized it. I've decided, I'm going to Lagos Nigeria to find my man.
I am tired of the men in this L0ndon.
You find one that is attractive, they have nothing to offer. Fine boy, empty pocket! And then you find the one with full pocket and a little bit of something to offer, not good-looking and he is still disrespectful! Those ones are actually the most disrespectful. They're so disrespectful!
And then you now find the one that is, you know, he is still a bit good-looking, have something to offer, STILL DISRESPECTFUL. They even have a wife or longtime girlfriend or relationship and they're still so disrespectful like…, You know what? E don do.
Ladies! Single ladies, let's go, let's go! Our future partner is in Nigeria" she said.